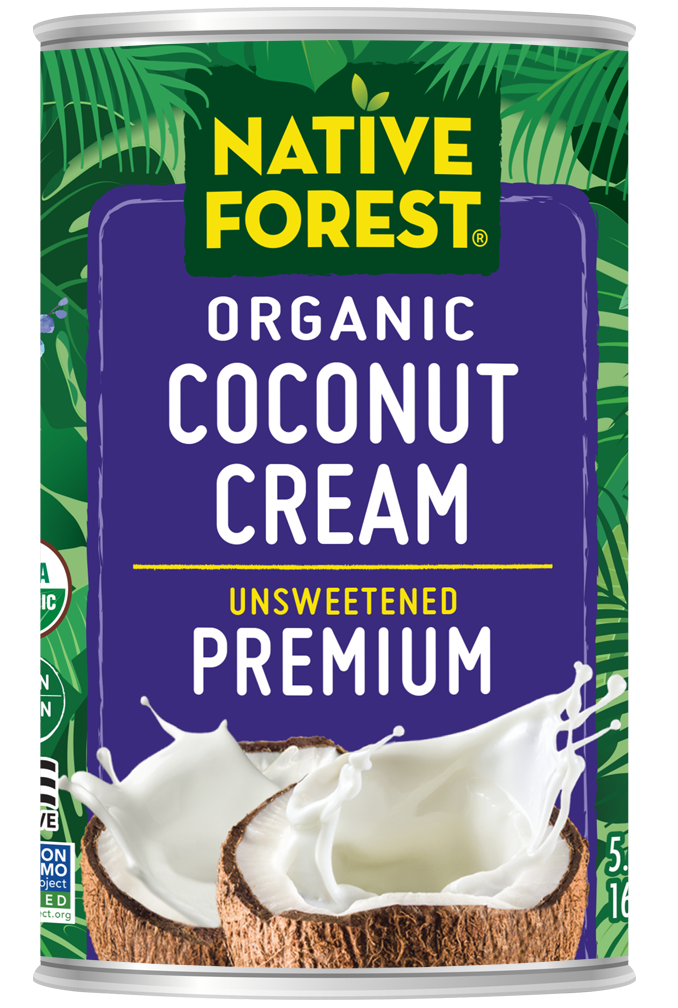 Native Forest® Organic Unsweetened Premium Coconut Cream
To make Native Forest® Organic Premium Coconut Cream, we press the meat of fresh organic coconuts, yielding an oil-rich extract that is mixed only with filtered water and a tiny amount (less than 1%) of organic guar gum from the seeds of the guar plant. With a higher fat content than our Organic Classic Coconut Milk, it can be an ideal dairy replacement in numerous recipes.
Certified USDA Organic, Kosher Certified and Non-GMO Project Verified.
Suitable for vegan, gluten-free and paleo diets.
Packed in BPA Non-Intent Cans (BPA-NI).
Ingredients: Organic Coconut Cream (Organic Coconut, Filtered Water, Organic Guar Gum).