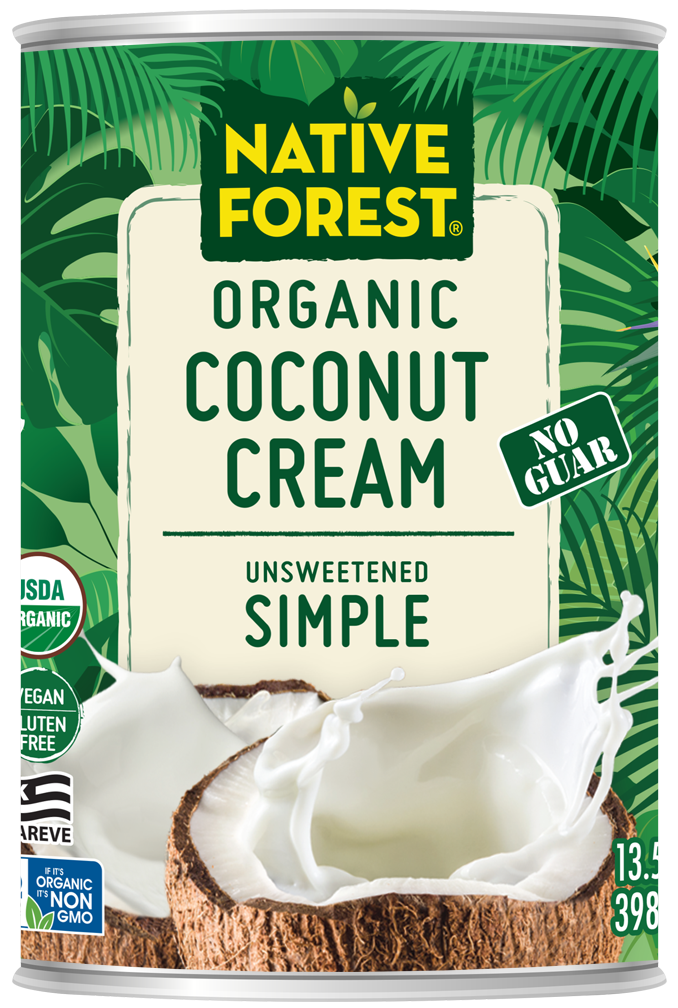 Native Forest® Organic Unsweetened Simple Coconut Cream
To make Native Forest® Organic Simple Coconut Cream, we press the meat of their fresh organic coconuts, yielding rich coconut cream that we blend with pure, filtered water and nothing more. Delicious in soups, curries, sauces, desserts and beverages, Native Forest® Organic Simple Coconut Cream imparts wholesome, creamy goodness to smoothies, non-dairy treats and classic regional dishes. Enjoy!
Certified USDA Organic, Kosher Certified and Non-GMO Project Verified.
Suitable for vegan, gluten-free and paleo diets.
Contains NO Guar Gum
Packed in a 13.5 oz BPA Non-Intent Can (BPA-NI).
Ingredients: Ingredients: Organic Coconut Cream (Organic Coconut, Filtered Water).