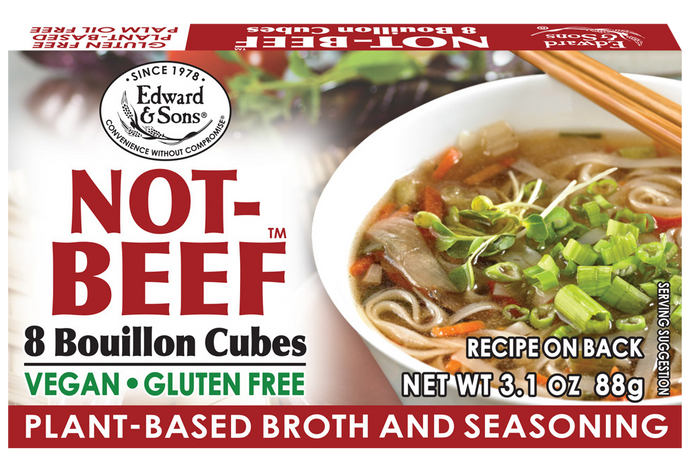 Edward & Sons® Not-Beef™ Bouillon Cubes
Please note, we are proud to announce that this product no longer contains palm oil. 

Edward & Sons® NotBeef™ Bouillon Cubes make wholesome, satisfying broth in seconds with just hot water. Just mix with hot water for delicious flavored broth, or add to soups, stews and sauces as the chef's secret seasoning. Our vegan cubes are the first to offer the comfort of Not-Chick'n™ and Not-Beef™ flavor profiles.
Vegan
Gluten-Free
Palm Oil Free

Ingredients: Sea Salt, Organic Shea Butter, Yeast Extract, Organic Maltodextrin, Organic Cane Sugar, Organic Chicory Extract*, Organic Onion*, Organic Celery*, Organic Porcini Mushroom*, Organic Garlic*, Organic Mace*.   *Powder