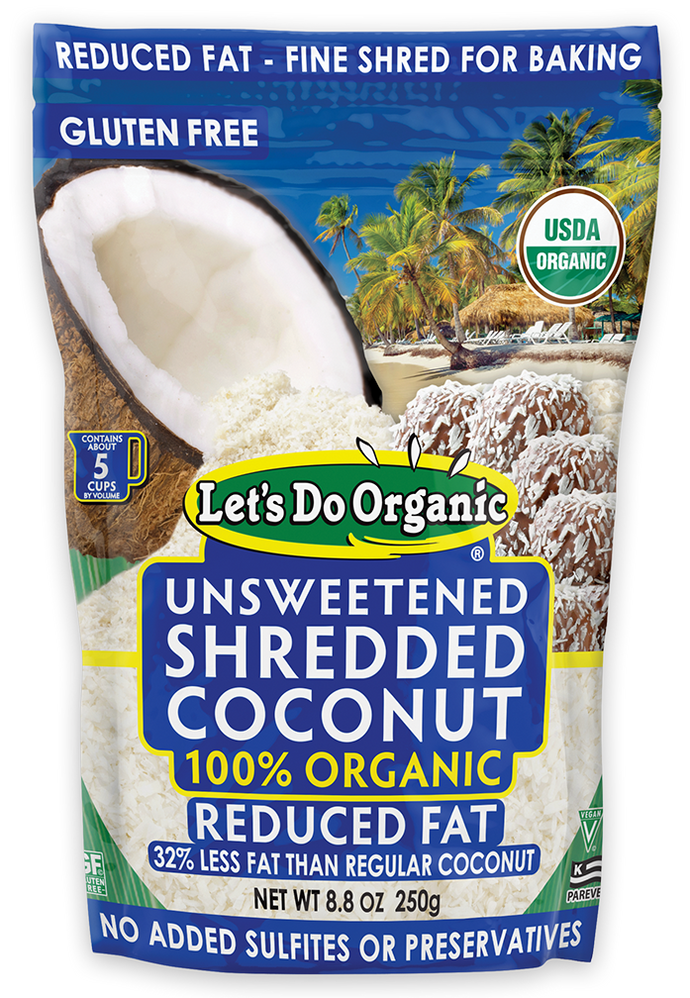 Let's Do Organic® Organic Unsweetened Reduced Fat Shredded Coconut
After dedicated farmers harvest these fresh, mature organic coconuts, we manually separate the rich, white coconut meat from its shell, then shred and press it to extract most of the fat. Slow and careful drying is the final step to create Let's Do Organic® Organic Reduced Fat Shredded Coconut. Light and airy with a delicate nutty flavor, it is a wonderful ingredient for the home baker who enjoys preparing delicious reduced-fat treats. Perfect for granola, smoothie bowls, and baking. Contains 36% less fat than regular coconut.
USDA Organic
Gluten-Free
Vegan & Paleo Friendly
Ingredients: Organic Coconut (shredded and dehydrated). 
Color may vary as this product contains no sulfites.