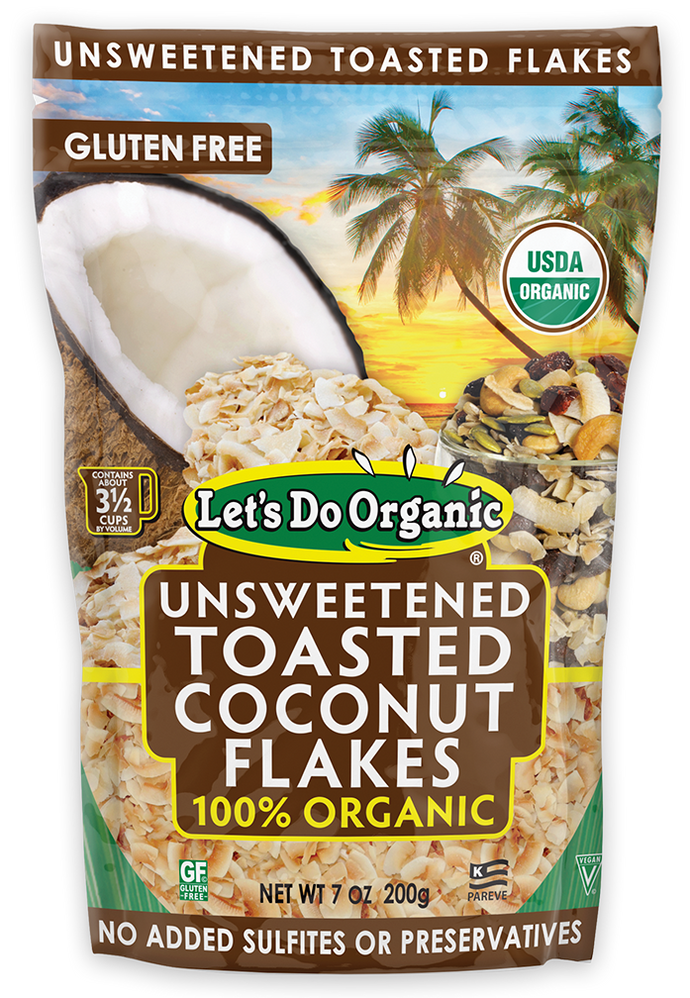 Let's Do Organic® Organic Unsweetened Toasted Coconut Flakes
To create Let's Do Organic® Organic Toasted Coconut Flakes, the rich, white meat of fresh organic coconuts is manually separated from their shells and sliced into tender flakes. Slow roasting gives them a warm glow and toasty taste. This product is 100% organic coconut flakes with nothing else added — no sweeteners, preservatives, whiteners, or sulfites. Deliciously decorate cakes or pastries, add them to your favorite nuts and dried fruits to make wonderful trail mixes, top açaí bowls or smoothies, munch on them right out of the bag, how ever you enjoy them they are sure to be a favorite!
USDA Organic
Gluten-Free
Vegan & Paleo Friendly
Ingredients: Organic Coconut (sliced, dehydrated & toasted).