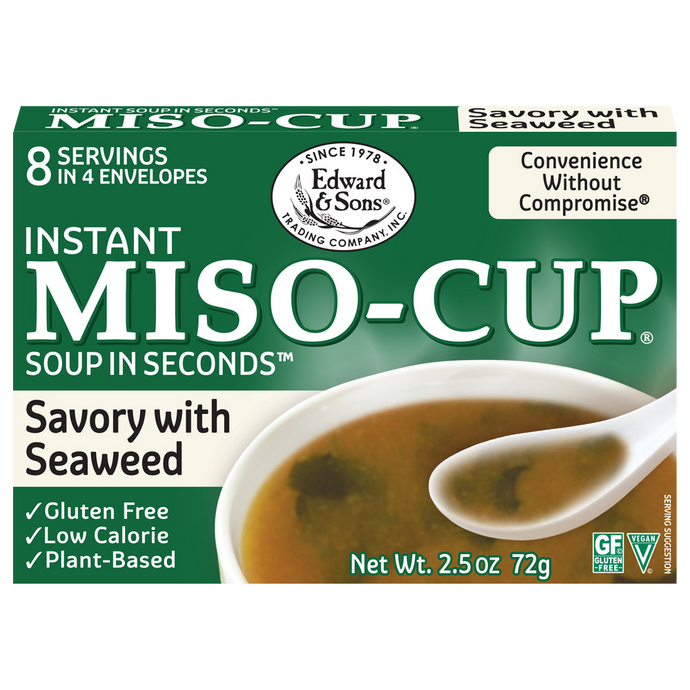 Savory Seaweed Miso-Cup® (4 Pack)
Savory Seaweed Miso-Cup® relies exclusively upon natural, unpasteurized light miso, which is freeze-dried fresh from the aging barrels, without additives or preservatives. We take extra care to use freeze-drying methods which maintain the naturally occurring living cultures for which fresh miso is prized. Next, high quality vegetable ingredients are added to make Miso-Cup® complete. It makes wonderful soup in seconds with just hot water and contains no added sugar, cholesterol, saturated fats, MSG or preservatives.
Vegan
Gluten-Free
Low-Fat
Ingredients: Freeze-dried Miso (Soybeans, Rice, Salt, Roasted Soybean Powder, Koji Culture [Aspergillus Oryzae], Wakame Seaweed, Green Onion.

Contains Soy.